Story
There is about 800 000 gifted hildren in France. What are their differences ? How do they adapt themselves at the school system ?
Travel in the world of these children, who are like the others, but understand just a little a bit more quickly...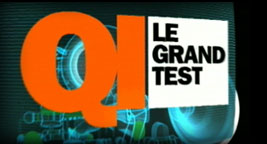 Film ID
Title :
THE GIFTED CHILDREN
Theme :
Category:
REPORTAGE
Genre :
SOCIÉTÉ / ENFANCE
Year :
2001
Duration :
13'
Broadcast :
M6 / QI Le grand test
Language :
FR
Production :
VICTORIMAGE / M6
Copyright :
VICTORIMAGE / M6
Summary :
A journey in the world of these truly "special" kids (they are 800,000 in France), and how they manage to adapt to the Educational system.
Credits :
Authors : S.EVANNO et J-F DIDELOT
Director : S.EVANNO et J-F DIDELOT